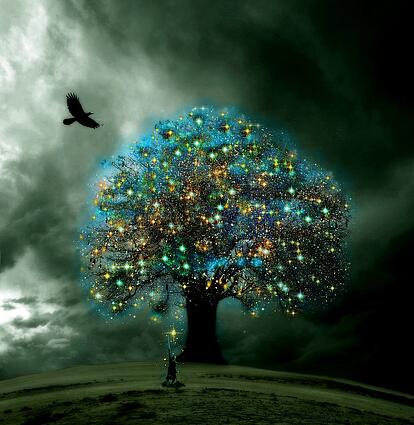 Spring is finally here..well just about.
If you missed last week's episode we started to talk about how to use this time of year to get motivated and recommit to your big dreams and goals.
Using the wisdom of Elemental Yin Yang thinking, specifically the Wood Element, this is the perfect time to get to work and utitlize the inspiration and possibility that Springtime promises.
And after you lay the foundation and focus on your work, you will eventually reach a place where you have more perspecitive and freedom than ever before.
Just like an artist who puts in years mastering their craft, when they reach a certain level they have earned wisdom and the respect of their community which makes it possible to start picking and choosing where to show their work rather than having to knock down doors.
The final part of our tree metaphor details the reaching point where you are free to enjoy the fruits of your labour (AKA. THE BEST PART).
This is a jampacked episode where you will hear about people living their dreams, the raw truth about failure and challenges and parental guilt.
I think you are going to love it.
or
AND don't just listen to it. Share your insights and challenges in the show notes below, otherwise its just me talking to myself :)