Episode 3: How to Cope When Someone Else Is Doing It "Wrong"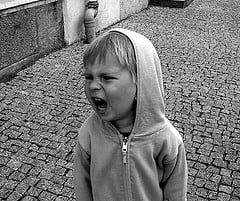 People ask me about this a lot and I bet you can relate.
Yoga teachers want to know how to deal if they find themselves in an awful yoga class led by a peer.
Professionals want to know why their co-worker can't just do the work "the right way."
At home, couples want to know how they can get their partner to finally get housework done the way it should be.
So much interpersonal strife comes down to disagreements and dissatisfaction about how things should and should not be done.
In this episode I give my thoughts on how to cope when someone else is doing things "wrong". I share ways you can handle this predicament and reign in your inner critic (if you need to) when you feel like you could handle a situation or task better.
And, just in time for the holidays we will be talking about how to deal with all the personalities you will meet next week. So stay tuned.
Subscribe to the podcast on iTunes here and you will automatically get access to this episode before it appears to the public (and please leave me a review to help me share this free tool)
Share the tools you use to help you cope when someone does things in a way you don't jive with in the comments below.
P.S. My new book is now available in print and on Kindle. Check it out on Amazon or order directly from me in Canada.