Give Your Business What It Needs to Grow Smooth
Do you ever feel like you are working on your business non-stop yet it seems to have stalled?
You just found the jumper cables you need.

Grow Smooth is more than just a course. It is an adaptable framework designed for entrepreneurs who want to jumpstart the next chapter of their business.

Over twelve months you will learn to eliminate the bottlenecks in six key areas of your company so you can reach your next milestone.

Why This Matters
For every day your business is stalled, the world is missing out on the impact you could be having.

And while you put out fires and tinker under the hood, things like your team culture and customer service suffer.
Not to mention your personal life.
Grow Smooth will help you stop feeling like a beginner in your role by guiding you to create systems that you and your team actually use.
During this year, you will feel like you are finally in the driver's seat of your company, guiding its vision, culture and expansion.
And you will do it all in a way that doesn't disrupt your personal life ever again.
Join Grow Smooth here
and let's get moving again. It's just $1,997 for a full year of access, that's less than $200 per month.
Step 1:
Join Grow Smooth
and get immediate access to the video modules where you will learn more aligned ways to sell, lead your team and build your systems without overworking.
Step 2:
Get the back-up you need with coaching and fresh ideas inside the Grow Smooth Community.
*NEW in November 2023*
Join the limited series of weekly classes to work through the program with a Superabound Coach and a group of your peers for a huge boost to your progress
Step 3:
Join the monthly workshops with Erin and Steve to stay inspired as you work your way up the Success Spiral.
Make Progress on What Matters
Discover how to eliminate procrastination and overwhelm even as you take on bigger challenges, along with the mindset shift needed to make consistent progress.
Learn why goals often backfire and can leave you feeling empty even after you achieve them. You will be able to reach your next milestone while enjoying the journey.
Overcome Mental Static & Drama
The biggest hurdles to your success aren't found outside you, they're in your own mind. Discover the most gentle yet effective approach to getting out of your own way.
Uncover hidden beliefs you have about money and how they block its flow. You will discover how to sell in an easier, more authentic way than ever before
Getting more time and leverage is all about the systems you create. You will decide which ones will best free you up and get them running.
Become more resilient to setbacks. Communicate from vision. Build high performing teams. You will discover your unique leadership style.
Working with Erin and Steve...
"They held space for me to come with my problems and issues, then find an intentional way to make a better atmosphere in my business.

"Our work together helped me have the biggest launch so far: $52,000 worth of online training."
Shannin Williams Founder, Shannin Williams Architectural Illustration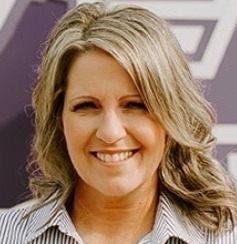 "Working with Erin is different than any kind of coaching I've done before. It helped me see that nothing about me is a problem. It's rare and transformative."
Jen Moulton Master Coach, Jen Moulton Coaching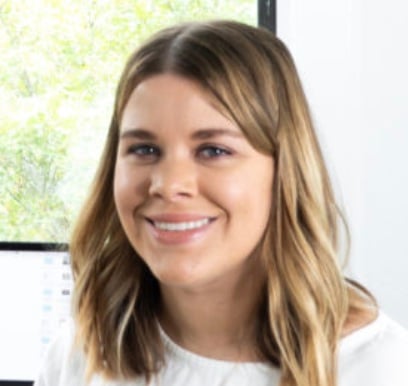 Grow Smooth is for you if:
You're a business owner who's feeling lost and overwhelmed and you are ready to overcome the bottlenecks slowing you down.

You want to bring more of your big vision into your day-to-day life but aren't sure how to do it in a way that helps you achieve your big goals.

You're DONE with outside authorities and experts telling you how to run your business but you do want experienced mentors and coaches to help you find your best way forward.

You want your business be lucrative but feel easy and drama-free (at least most of the time).
What you get:
15+ video training modules with select workbooks to help you uplevel in areas such as:

Getting the most from your time so the things that matter get done
Building a high-performing team so you don't have to always do everything yourself
Leading from vision so that your company fulfills the purpose you envision for it
Taking care of yourself so that you don't sacrifice your well-being in the name of your goals

Access to a private community inside the Superabound Collective for ongoing coaching and inspiration
12 Bonus Workshops with Erin and Steve to take the tools you learn further (some are previously recorded while others will be presented live)
Access to the course and community for 12 months

*NEW in November 2023*

Limited series of weekly Grow Smooth Sessions to work through the program with a Superabound Coach and a group of your peers
Bonus workshops include:
Decision-Making Masterclass
The better your decisions, the more sustainably your business will grow. This one-hour workshop will boost your decision making skills. You will gain practical insights and tools to help you navigate the unknowns in your leadership journey with confidence.
Elevate Your Leadership
In the world of business, effective leadership is the compass that guides your company to success. Elevate your leadership skills and become the vision-driven entrepreneur your team and business need.
Time Mastery For Entrepreneurs
Running a business often involves juggling a hundred tasks at once, and finding more time can seem like a distant dream. But when you learn to Superabound your time, you accomplish the things that truly matter. Join this one-hour workshop designed for entrepreneurs who crave more hours in the day without sacrificing quality in their business.
Getting Real Rest
In the excitement of running a business, it's easy to forget the importance of getting real rest. We're not talking about the occasional power nap at your desk so you can keep grinding on; we mean genuine, rejuvenating rest that fuels your entrepreneurial spirit.
Why self-paced:
Training events or workshops can give you lots of information, but it's hard to turn all of it into actual systems that change the way work gets done.
By taking Grow Smooth as a self-paced course with interactive workshops and a community, you will have time to absorb the information and implement it without rushing on to the next topic or missing something important.
And since you will have access to the course for a full year, you will have plenty of time to revisit topics and reapply them as your business evolves.
Your Coaches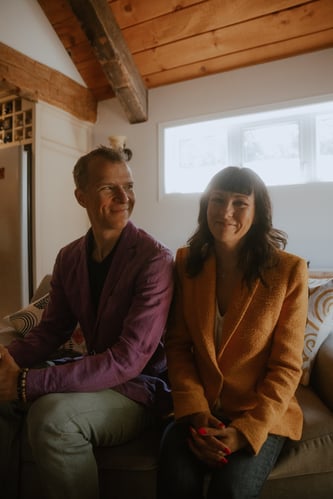 Erin Aquin is a Master Certified Coach who has helped hundreds of coaches and entrepreneurs stop overworking and create their "True Love Business." She is the author of three books and the co-host of the Superabound Podcast. Erin has taken her company from a part-time side business to a multiple six-figure corporation that has done around $1,000,000 in under 3 years.

Master Certified Life and Leadership Coach Steve Haase has helped hundreds of business owners generate millions of dollars in increased revenue over the last decade. Before becoming a coach he led teams at unicorn tech companies HubSpot and Shopify, delivering $30 million in annual recurring revenue.
They met in a spiritual community and have been offering personal development courses and programs together for over a decade. They live in a beautiful town near a river in southern Ontario with their two young children. When they're not coaching they love to travel, make music, and take great care of themselves.
Your investment
For less than $200 a month you will have access to a program that has helped us and our clients make millions of dollars over the last 3 years—along with coaching support, normally reserved for our high-end Mastermind and private clients, which starts at $10,000 per program.
Grow Smooth is just $1,997 USD.
Frequently asked questions
I live outside the US, can I pay in a different currency?
Yes. Our online cart converts to most world currencies and will add applicable taxes. Please note: as our business operates in Canada, addresses in Canada will have sales tax included.
Where is the community hosted?
The Grow Smooth community within the Superabound Collective is a custom-built community, and is not hosted on Facebook or Slack. The community opens in late April
When are the monthly workshop calls?
Monthly calls will shift to accommodate different schedules and time zones. The times will be posted several weeks in advance and all replays will be accessible in the community.
Do you offer installment payments for the course?
We are not currently offering payments at this time.