Scale Your Organization and Your Impact
Join Master Leadership Coach Steve Haase and the Superabound team for an executive intensive to solve your biggest challenges and evolve your leadership operating system.
At the end of the intensive you will
Have a process for handling the next biggest set of problems in your business so you can smoothly navigate growth

Understand your strengths and weaknesses as a leader through a custom-delivered 360 review so you can prevent avoidable hiccups in your team

Trust the data and systems you use to run your business so you can delegate with more confidence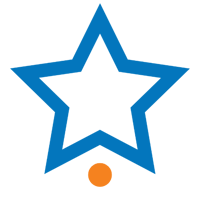 Join Executive Coach Steve Haase for 2 days of massive change
The 2-day executive retreat is only for leaders who are ready to invest in themselves and their businesses to align their life's purpose with their work in the world.
The retreat is customized to the specific challenges you're facing right now so you can get to the heart of the issues. The focused environment helps you go deeper than the day to day business that consumes your time and energy right now.
During the retreat, you will:
Clarify your personal and company vision, so you can align everyone at the organization to get bigger results faster
Gain insights into performance across your company, so you will

have confidence on who needs to be hired, exited, developed, or promoted
Discover any blind spots you may have as a leader, gaining

practices and strategies to deal with them moving forward
Focus the metrics you use to manage your company so you can

spend more time on strategy

and less time putting out fires
Gain confidence in yourself as the perfect leader for your business right now

and how to build that confidence over time

What does lack of clarity cost you?
If just one person on your team is misaligned or doesn't belong in the role they're in, the turbulence they can create in your business is costly. And just two days spent honing your leadership vision and values can result in enormous growth for your company in the year ahead.
What you receive
A 360 review gathered from your colleagues, managed and delivered by Steve Haase to discover where you shine as a leader and what needs attention
Talent review of your team so you can best support your people
Vision clarity session so your business can have the impact you most desire
Personalized experience at a location of your choice
Your investment
The Executive Intensive is $25,000 USD and includes 3 months of weekly coaching sessions to implement the plan developed in the intensive.
Email hello@besuperabound.com for more information about booking your intensive.